When the season is changing and especially winter is coming updating the fitness environment is essential.
How to heat a garage gym is one of the many questions that often arise in the minds of gym owners. The cold winter can be a real pain when you are trying to work out in your garage gym, so you have to find the best way to keep it warm. And the best way to heat a garage is using a heater. It can be a gas heater, electric heater, or whatever you like.
A garage gym isn't like a conventional gym, it needs longer effort to warm up if it has an insulation problem. Want to know how to heat a garage gym without having proper insulation?
I will tell you about the simple steps to heat up your garage gym. Scroll down to learn about them.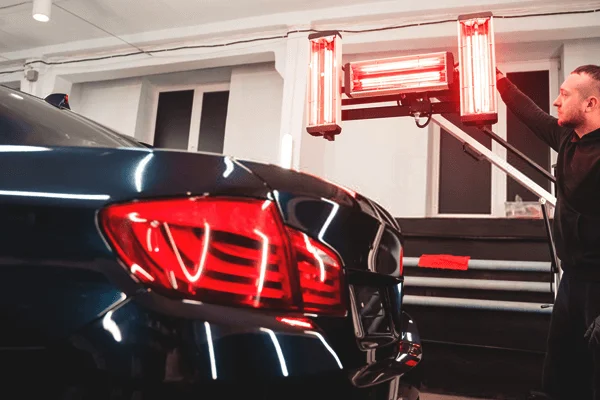 Simple Steps to Heat a Garage Gym
Step one: Lay down a proper flooring
Proper flooring for a garage gym is the most important thing when you want to heat the garage gym. If you don't have the right kind of flooring keep the garage gym warm will be a crucial task.  
A garage gym flooring should be heat and cold-resistant as well as waterproof. So worry about water getting in your gym during winter or rainstorms don't remain. Make sure the flooring is smooth, flat, and allows good air circulation.
Engineered hardwood floor, laminate floor, vinyl floors are the best flooring options to choose from. And only the flooring isn't enough to give you the full warmth. Flooring will ensure the cold air or environment doesn't transfer through it. But to feel the warmness you have to cover the floor with a layer of carpet or tarp or felt. If you ask me I am gonna choose a wool fiber carpet. Because it's best for thermal insulation.
Do you know gym equipment can help the floor warm-up?
Along with flooring, and covering, you should also prioritize using gym equipment to keep yourself heated. Treadmills can be one great option. This will make sure you are not too hot or cold while using them.
Step two: Insulation
Now that you have covered your flooring, it's time to insulate your garage gym. Look around the garage gym and find out exactly where the cold air is entering and insulate those spots. Insulation for a garage gym is the best way to keep it warm. If you don't insulate, you can't get a comfortable workout. This little task will contribute a lot to make the right temperature for your garage gym.
Not only on cold days, but also on hot days, insulation will keep the temperature right ( cold on hot days, and warm on cold days). Along with ensuring the right temperature, insulation also protects you from unwanted workout accidents. When the floor is insulated the gym equipment won't move around during the workout, or you won't slip doing a pull-up. As a result, you won't have to face any injuries during train on a cold surface.
To insulate the garage gym you will get different types of insulation materials, but the foam is the best option according to me. It insulates very well, affordable and its density allows it to fill in the cracks on your flooring.
Another option is fiberglass. Fiberglass insulation comes in different densities and thicknesses. You can choose it depending on how much you want to insulate.
Step three: The perfect garage gym heater
For some people, garage gyms are only for the summer months. For fitness lovers, it's all year-round and especially in winter when they are spending most of their time at home. Getting a good quality heater to keep your gym warm during wintertime is essential.
When it comes to choosing the best type of heater, you can choose between electric heaters or gas heaters. Electric heaters are the best because they will produce heat without creating any noise. However, electric heaters can be a bit pricey and need replacement after a certain period of time.
Gas heaters on the other hand are cheaper but there is no way that you can adjust their temperature as well. But nowadays the propane heaters are very popular. They are cheaper than electric heaters, updated, and temperature adjustable. The propane heaters are also very quiet, totally noise-free, and safe to use in a garage gym.
Another option is a fan heater. They provide more warmth compared to electric or gas heaters. And the fans will keep it circulating throughout the day without creating any problems when it comes to noise levels. It's also good to note that the fans will work in all weather conditions.
So what is your choice? Let us know through the comment.
Step four: Dress up
To get rid of a cold in the garage gym, you can dress up the gym equipment. Use hand warmers in the handle of the weights and kettlebells.  The hand warmer will make sure that your hands are not freezing while working out. They are inexpensive and they work great! You should buy them for yourself and your family members.
You can also put down some towels or blankets on the floor to keep your feet warm.
The blanket will help you stay warm during the whole workout session.  Don't forget to wear wool clothing or sweaters. On summer days, you can work out in a t-shirt or even a no shirt but in winter you must have to dress up well. This will help to keep your body warm and will make sure the blood circulation is good throughout the body which helps in reducing fatigue and exhaustion during workout sessions.
Conclusion
I have shared some simple steps to heat the garage gym. Following the steps will make sure the garage gym is warm. You can use any type of heater to heat the garage, I have also mentioned some types of heaters you can use. Now you know how to heat a garage gym, and it is all up to will you follow the steps or not. Let me know through comment how my efforts help you to get a warm garage gym in cold winter.